2021 Race Calendar
More on the way! Check back soon for our complete race calendar.

Orting Spring Sprint 5K & 10K
Thank you for a great 2021 event! Stay tuned for registration for the 2022 Orting Spring Sprint!
Feel that fresh spring breeze? Antsy to get out and run? Ever-so-slightly concerned about the (possible) return of murder hornets? Us too!
Join Biosphere Racing in a relaxing 5K or 10K along the beautiful Orting Foothills Trail. Come celebrate the return of spring–and the start of a wonderful run season. This event is chip timed!
2022 registration coming soon!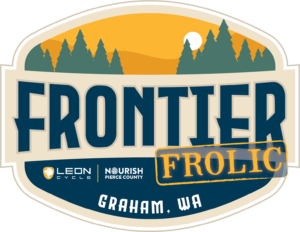 The Frontier Frolic Trail Run
9:00 AM Saturday, April 24th, 2021
Frontier Park, Graham, WA
Proceeds benefiting Nourish Pierce County Food Bank
Join Biosphere Racing on April 24th for the Frontier Frolic Trail Run at the beautiful Frontier Park! Distances of 1 mile, 2 mile, and 3 miles are offered at this event. This event is chip timed! We will be collecting nonperishable foods at the event and at packet pickup.